Check out this amazing post from our favorite drama queen.
The Bold Vibe
Before you start reading, I just want to suggest y'all to move to my website and read this. Y'all will just lose out on a lot of stuff which will not be visible on the reader. So please please please visit the website and read the post. Also, this post has 2 pages. So once you read Page 1, move to Page 2.

And if you could grab your phone and shoot every emotion you felt while reading it, that'll just be great! Why am I telling you this is coz this is a very emotional post and I want this memory to be safely stored with y'all forever. So do as I suggested and let me know how you felt when you finished reading it.😊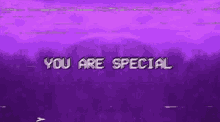 Helooooo My Crazy Bunch!
Do y'all remember I'd posted about a very special post which would be published soon?
No? Haven't read that…
View original post 478 more words